We're growing our family and we're looking for people interested in working in a growing start-up that's helping change the energetic landscape of Nicaragua.
Discover why NICAMISOL is a great place to work.
The values that guide us everyday
Experience
You'll have the chance to work with experienced professionals and learn from their national and international education and experience in renewable energies.
Quality
You'll feel at ease knowing that we're giving our clients the best quality in attention and installation. You'll get training to increase your hard and soft skills.
Honesty
We base the relationships with our team and our clients on transparency and honesty. Know that we take care of our people by opening up to transparent communication.
Understanding
We work hard every day to provide our team with a great work environment so that they can perform optimally. We are always open to new ideas to improve.
Service
We serve, not only our clients but also our team with a great work environment, autonomy, competitive compensation and trainings. We like to keep our team sharp and happy.
The benefits of being part of NICAMISOL
We offer an attractive and competitive base salary.
You earn bonuses based on your performance.
We cover all expenses generated by your job's activites.
You will received continuous technical, professional, and personal training develop yourself and your career.
What our team say about working in NICAMISOL
"¿Por qué es genial trabajar para Nicamisol?

"En primer lugar nuestro rubro de trabajo se enfoca en la producción de energía limpia que contribuye a salvar nuestro planeta y es confortante saber que somos parte de tan importante misión. Nicamisol incentiva al deseo de superación personal, debido a que capacita a su personal y promueve el desarrollo profesional. Tambien Nicamisol brinda la oportunidad de desempeño laboral en áreas novedosas y atractivas con personal amigable."
-Cristhian (Electricista)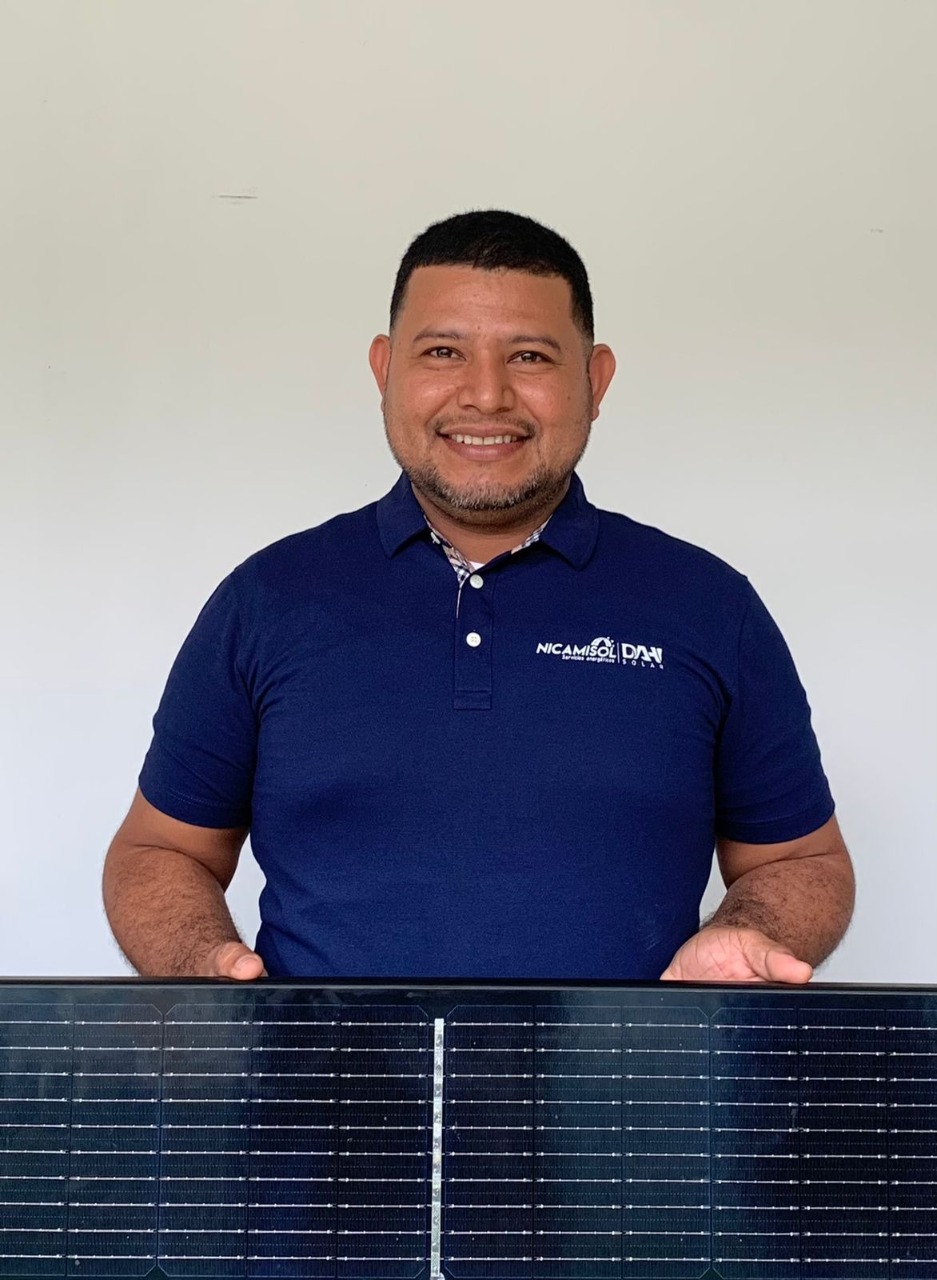 Overview
As a solar project developer at Nicamisol you will be responsible to generate and qualify new leads, conduct solar consultations, attend the implementation of your own projects, maintain a strong relationship with your clients, report to our leadership team, and continuously develop yourself.
Responsibilities
Prospecting: You will be provided with qualified leads to contact, but you are also in charge of looking for new potential clients on your own.
On-site consultation: You will visit 10+ qualified prospects per week to assess the status quo, design a photovoltaic system according to their specific needs, and make the sale.
Implementation: You will personally attend the implementation of your own projects.
Post-Implementation: You will be responsible for maintaining a strong relationship with your clients and making periodic check-ins to ensure their system is running properly.
Reporting: You will report monthly to the leadership team your work in progress, discuss pipeline, issues, role, and how you have met or exceeded your personal sales targets.
Continuous Professional Development: You will be responsible to completing group and self-moderated trainings. These include a mix of in-person trainings, online reading, and audiobooks. Concepts include sales, motivation, professionalism, and solar.
Desired Qualifications
Fluent in Spanish and English.
Self-motivated, independent professional with excellent communication skills, strong technical aptitude and the desire to achieve predefined goals.
Professional appearance and effective interpersonal skills
Reliable vehicle, laptop and mobile phone.
This position requires a large amount of travel so a valid driver's license is required.
Ability to work a variety of hours, including nights and weekends.
Solar sales experience and successful track record in closing deals in a consultative on-site sales environment is preferred.
Apply Now!
Send us an email with your CV and Cover Letter to: